Additional Information
Product Name:
P5091
Also Known As:
1-[5-[(2,3-Dichlorophenyl)thio]-4-nitro-2-thienyl]ethanone
Catalog No.:
F4110
Size:
5 mg
Molecular Weight:
348.22 Da
Species:
N/A
Source:
Synthetic
Stock:
Powder
Concentration:
N/A
Quality Assurance:
>99% by HPLC and NMR
Storage:
Eligible for room temperature shipping. Store at -20°C upon receiving; protect from air and light.
PDF Data Sheet:

PDF Datasheet

,

MSDS

NCBI RefSeq:
N/A
Image(s):
(Click image to enlarge)


Purity check of P5091 by HPLC


Shipping Method:
Room temperature shipping
References:
1. Jeffrey GM, et al. (2009) IDrugs. 12(12):750–753.
2. Chauhan D, et al. (2012) Cancer Cell 22(3): 345-358.
Details
P5091 is a cell permeable, selective and potent inhibitor of ubiquitin-specific protease 7 (USP7, IC₅₀ = 4.2 µM) and USP47. P5091(P005091) induces apoptosis in multiple myeloma cells and overcomes bortezomib resistance. It inhibits tumor growth in animal models of cancer.
How to use
In vitro: P5091 was used at 5-12 µM in various in vitro assays
In vivo: P5091 was administered through IV injection at 10 mg/kg twice weekly for 3 weeks.
Images
(Click image to enlarge)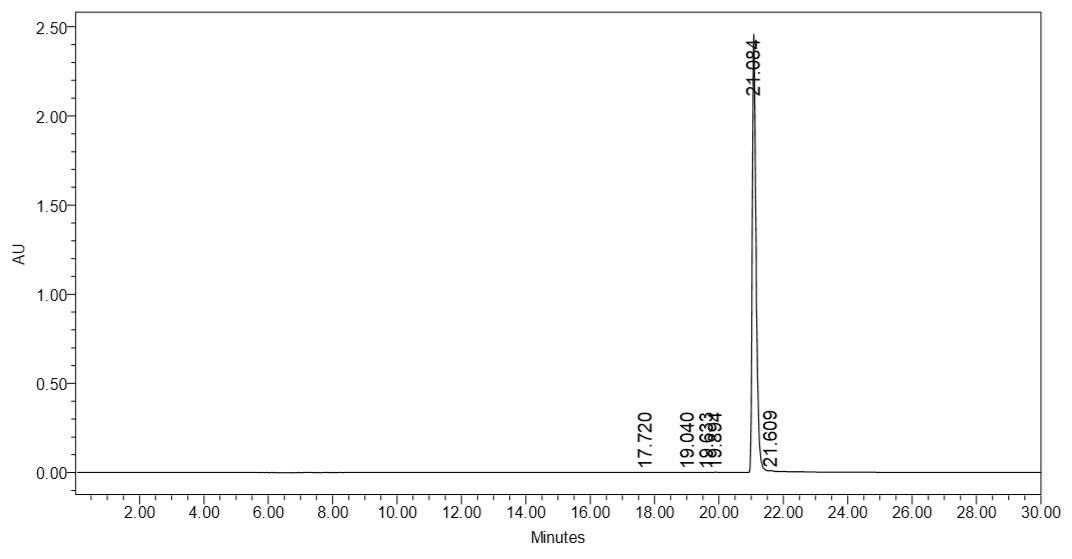 Purity check of P5091 by HPLC